Qualification Statement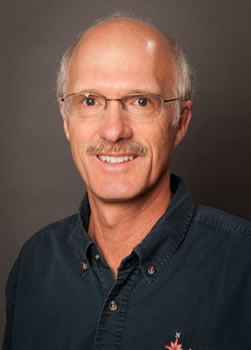 David Wellman is a professional Surveyor and Engineer registered to practice in Oregon, Washington, Hawaii and Maine being licensed to practice since 1985. Dave is also a commercial pilot and an FAA remote pilot for UAVs.
David received classic forest engineering training from the University of Maine graduating in 1979 and had worked in the timber industry as a forest engineer and surveyor for over 10 years. As a forest engineer in the Pacific Northwest with the Weyerhaeuser Company David initially gained experience as a design engineer designing, creating and fabricating revolutionary orchard and harvesting equipment. He went on to become a District Engineer of the Cottage Grove Tree Farm responsible for designing, performing and managing the engineering requirements of harvest operations, road construction, road maintenance and survey activities on over 250,000 acres of industrial forest land.
David was retained in 1993 by a Eugene survey firm to manage the Weyerhaeuser account and survey needs of the same lands he oversaw while with Weyerhaeuser. Survey tasks were cadastral survey oriented with expanding duties into private party property, boundary, subdivision and partition surveys. Construction staking and topographic surveys for new development work became everyday tasks in addition to the cadastral work load.
D. Wellman Surveying LLC was established in 1999 and up until 2017 had operated as a full service survey company. Emphasis had been with the telecommunications industry and the various associated survey needs required. In addition to the property and lease surveys for the landlord and tower locations, survey services included road design, boundary, site and topography surveys, easement creation for access and utilities, and FAA surveys for location, heights, and elevations. Traditional everyday survey tasks included construction layout surveys, land partitions both rural and in town, FEMA Elevation Certificates, ALTA commercial surveys, boundary and property line adjustment surveys. That varied work load requires an extensive knowledge of County and City planning and code requirements, legal description preparation and legal research functions. Dave has achieved a level of knowledge and business success and is recognized by local planners, engineers, title companies and legal council as a Firm to turn to for your survey needs.
Our projects have taken us to local and exotic locales working for engineering firms, Universities, and State Lands Departments. Project locations throughout the Pacific Northwest and the Pacific take advantage of our ability to perform in difficult and unique situations others shy away from.

Why choose Dave Wellman?
Varied solutions with different technologies
Dogged determination to meet client expectations
Willingness to listen to and coordinate with client needs
Personal service - no "big company" run-around