Directions to Office
From I-5 take the Beltline Hwy. West Exit.
From Beltline take Exit 6 to Eugene Airport/Junction City.
Turn left onto Airport Rd.
Continue north past the Airport Terminal and Administrative Office turnoffs for 0.4 mi.
D. Wellman Surveying is on the right.
Latitude N 44-07-24 Longitude W 123-12-30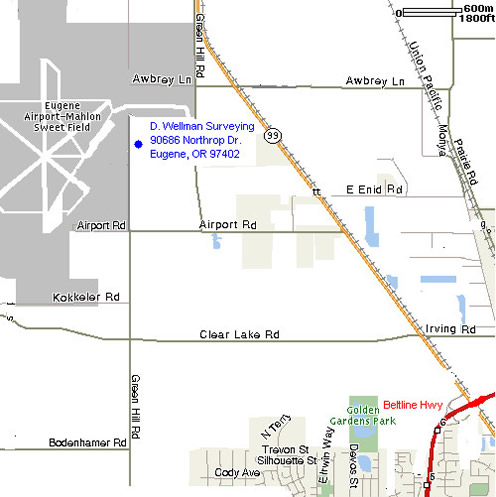 Coming by air? Ask for Progressive Taxi to East General Aviation. Taxi Area Romeo. Our building #340 is on Taxi Lane Bravo just southwest of the self serve fuel tanks.